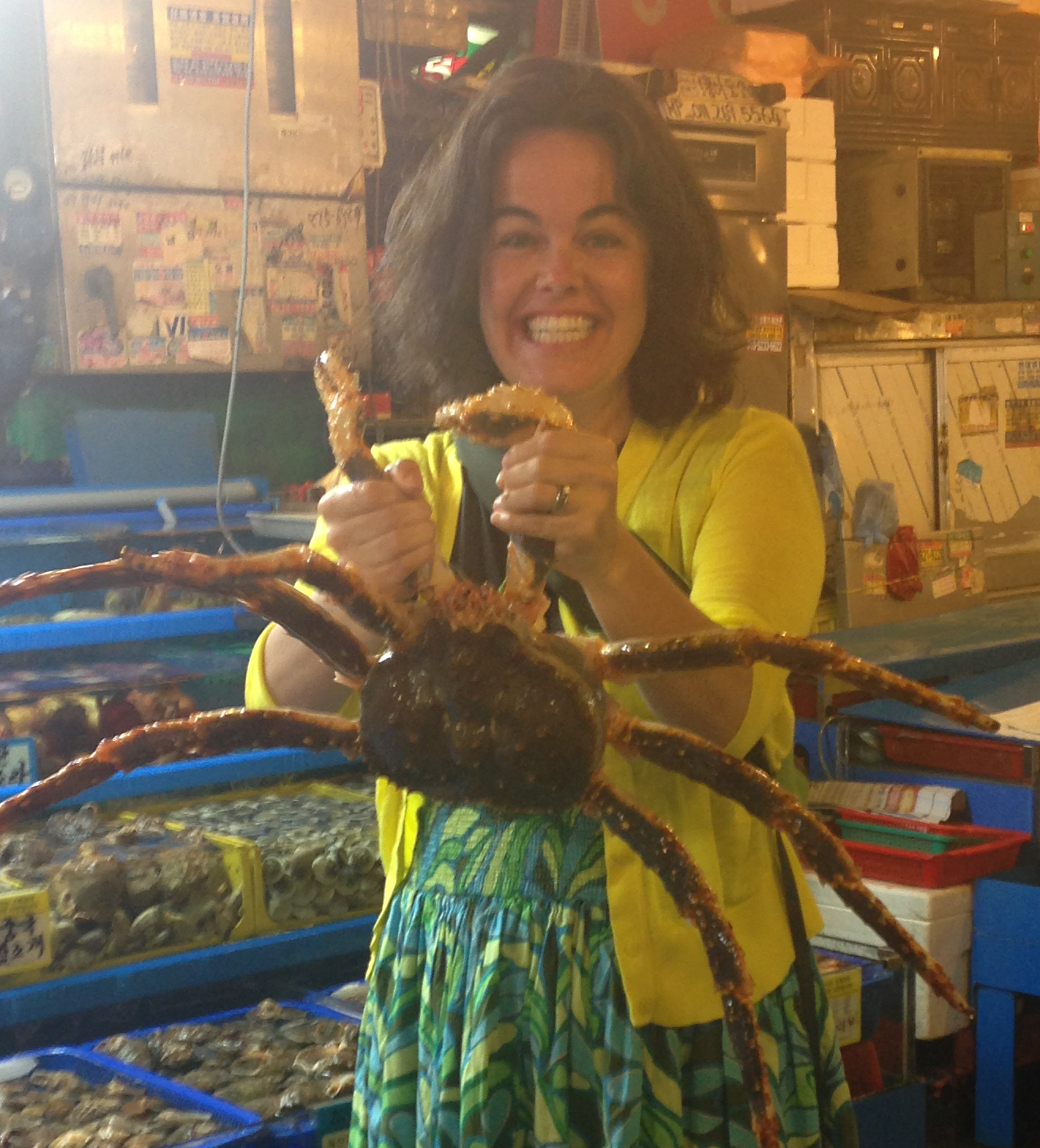 Name: Jill Villasana
School Name: Muriel Williams Battle High School ("Battle")
City, State: Columbia, Missouri
Subject(s) Taught: Government, AP U.S. Government and Politics, ACT Prep
Grade(s )Taught: Mostly 9th grade, ACT Prep is 9-12 elective
No. of Years Teaching: This is year 20!
Honors: James Madison Fellow 2004
With 20 years of teaching experience, Jill Villasana has always been a high-energy kind of teacher, which makes teaching students virtually during the COVID-19 pandemic feel "different." Nonetheless, she can see the positive in a challenging situation.
"If a student wants to work on their assignments virtually at 11 p.m. or 6 in the morning, they have the option to do that and can get extra hours at work or care for their family members," Villasana says. "Allowing students flexibility to work on school when they want to is an obvious benefit. For our students that plan to go to college, they are certainly being expected to manage a more collegiate schedule and work ethic."
Battling the Pandemic
Villasana teaches at Muriel Williams Battle High School in Columbia, Missouri, a public high school built in 2013. Columbia is Missouri's fourth most-populous and fastest growing city—its population growth was well over 20 percent between the 2000 and 2010 censuses. Because of this rapid growth, the city passed a $120 million bond issue in April 2010, partially to fund the new high school, Battle. The school is situated in a 300,000-square-foot facility and serves students in grades 9–12.
To cope with the coronavirus pandemic, Villasana says her school district just announced a three-tier plan for students this fall, including 1) all-virtual 2) hybrid two days in-class, three days virtual and 3) 100-percent in-seat.
"For secondary students, we've typically used an 8-period A/B block structure," Villasana says. "This year we're utilizing a 4×4 block based on semester, so students—and teachers—will only be managing four courses each semester. We'll be using masks in addition to cleaning and social distancing. Our district has done a good job of prioritizing student mental health and family safety nets."
Civility and Inclusivity
Diversity and inclusion are trends that Villasana hopes will influence social studies teachers of today and tomorrow. "I love that we are really focusing right now on an inclusive approach to social studies, trying to help all students see themselves and diverse perspectives in history and contemporary social studies," Villasana says. "I think teachers are working hard to consider the viewpoints they are sharing with their students and working hard to facilitate development of civil discourse in their classroom communities."
Villasana says she wants students to remember her class because it helped them understand the importance of taking civic action in their communities. "I hope something about their experience will remind them to register to vote when they are 18," she says, "to educate themselves using reliable information, and to cast ballots in all elections."