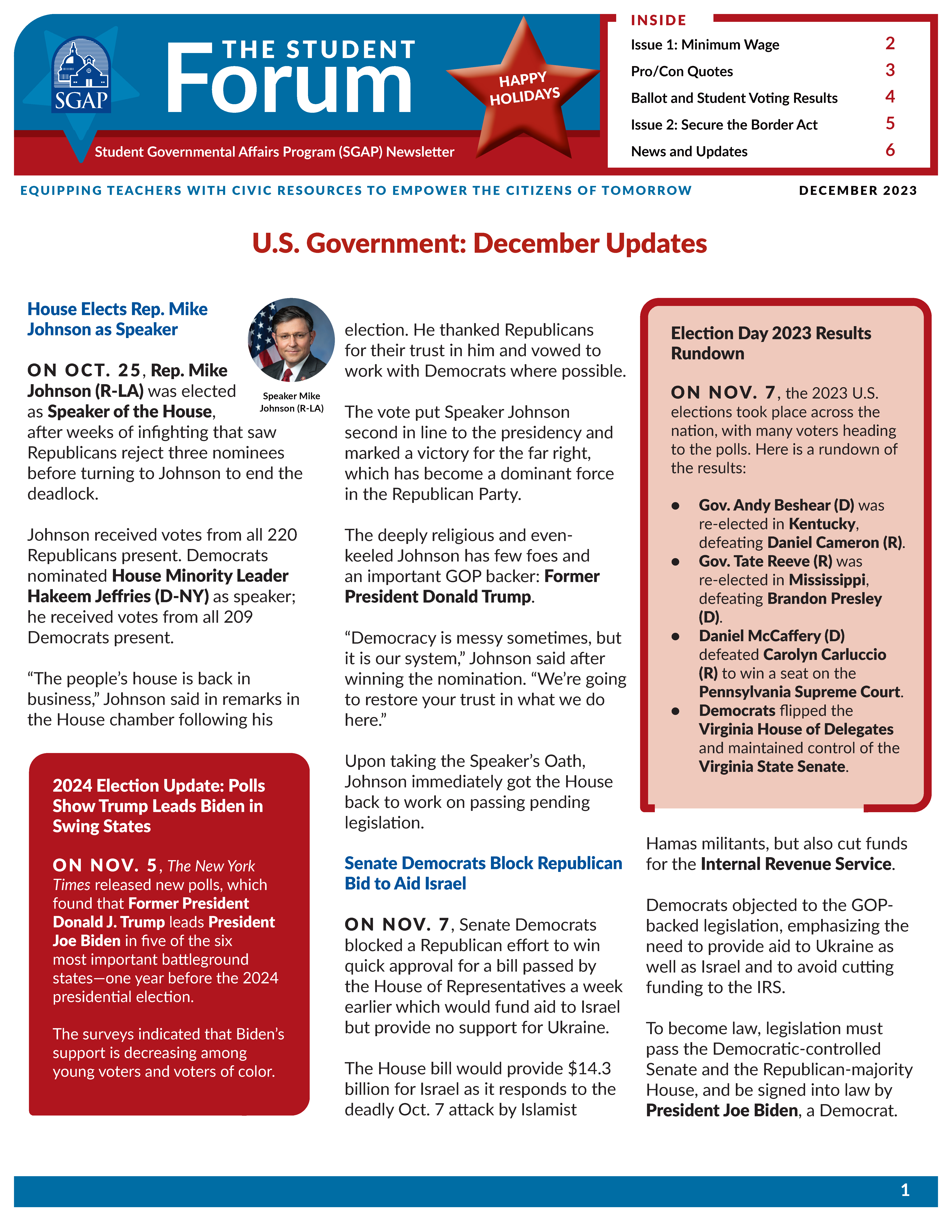 House Elects Rep. Mike Johnson as Speaker
ON OCT. 25, Rep. Mike Johnson (R-LA) was elected as Speaker of the House, after weeks of infighting that saw Republicans reject three nominees before turning to Johnson to end the deadlock.
Johnson received votes from all 220 Republicans present. Democrats nominated House Minority Leader Hakeem Jeffries (D-NY) as speaker; he received votes from all 209 Democrats present.
"The people's house is back in business," Johnson said in remarks in the House chamber following his election. He thanked Republicans for their trust in him and vowed to work with Democrats where possible.
read more