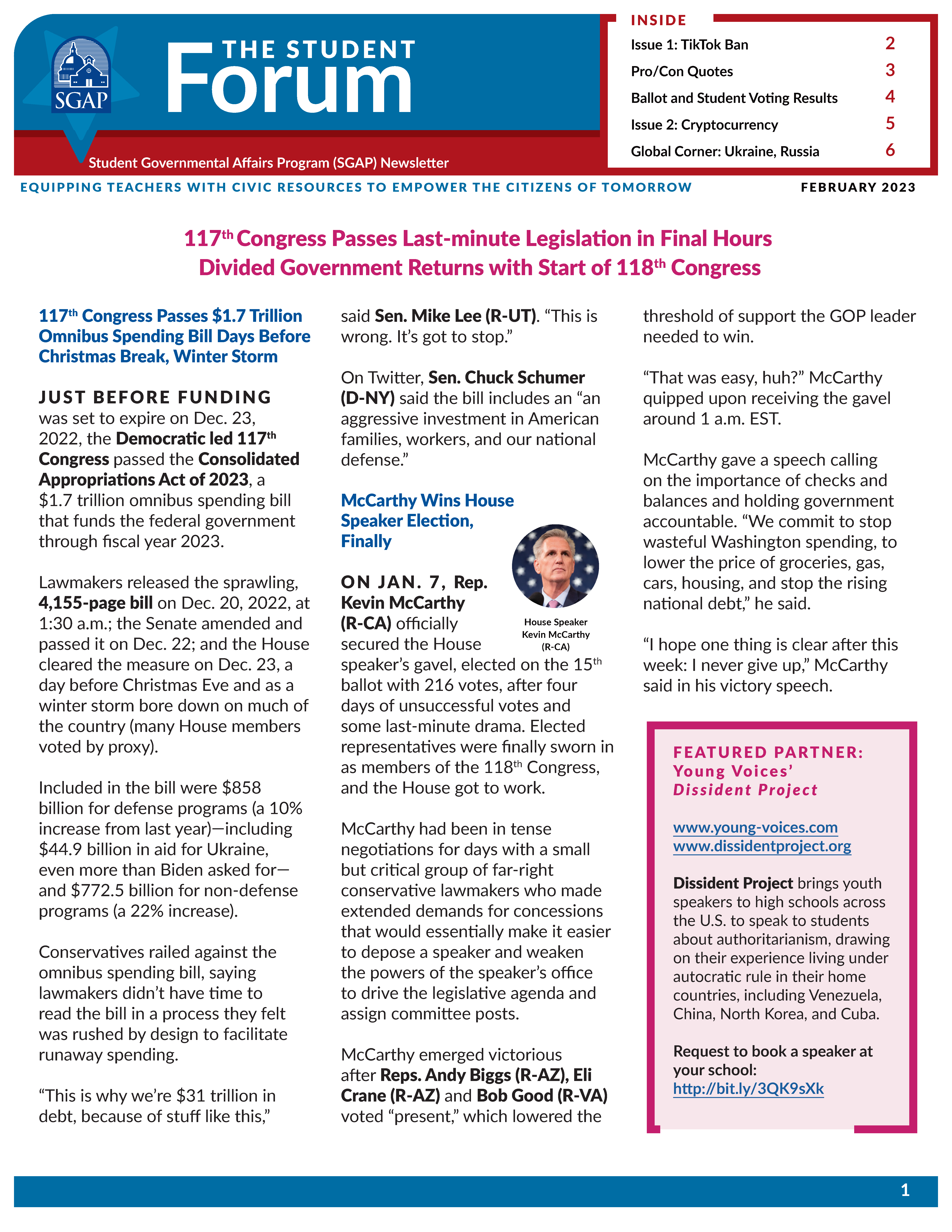 McCarthy Wins House Speaker Election, Finally
ON JAN. 7, Rep. Kevin McCarthy (R-CA) officially secured the House speaker's gavel, elected on the 15th ballot with 216 votes, after four days of unsuccessful votes and some last-minute drama. Elected representatives were finally sworn in as members of the 118th Congress, and the House got to work.
McCarthy had been in tense negotiations for days with a small but critical group of far-right conservative lawmakers who made extended demands for concessions that would essentially make it easier to depose a speaker and weaken the powers of the speaker's office to drive the legislative agenda and assign committee posts.
read more