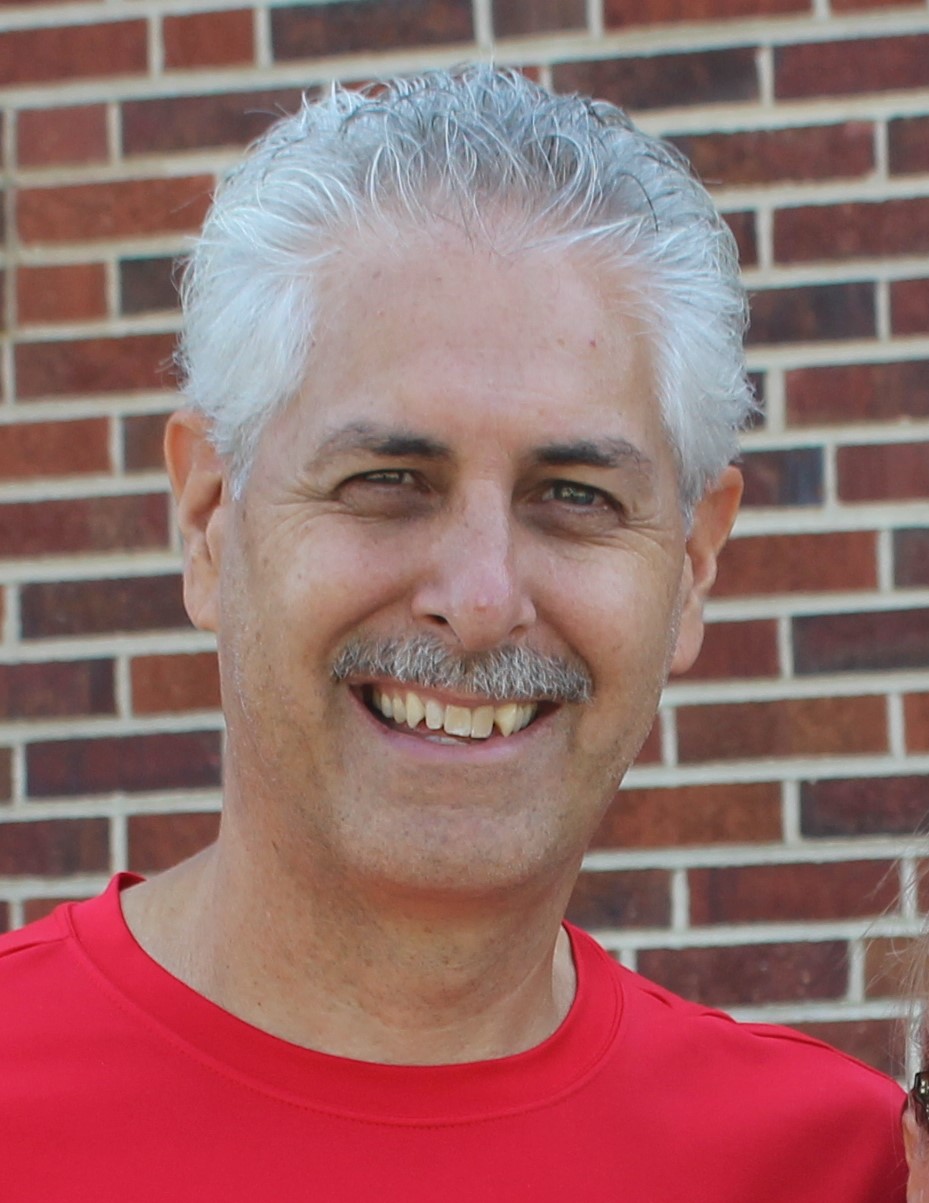 Vital Stats
Name: Paul Martin
Title:  Social Studies Teacher
School Name: Friend Public School
City, State: Friend, Nebraska
Subject(s) Taught: Geography, American History, World History, American Government, Sociology
Grade(s)Taught: 7th – 12th grade
No. of Years Teaching: 32 years 
The coronavirus pandemic has changed Americans' lives dramatically, and one profession greatly affected by these changes is teaching. Like so many teachers today, Paul Martin has had to quickly shift from in-person teaching to a distance-learning format for his classes due to school closures where he teaches.
Going the Distance
Martin teaches American Government and other subjects to 7th through 12th graders at Friend Public School in Friend, Nebraska. Located thirty miles west of Lincoln, Nebraska, Friend is a small town with a population of around 1,000. Fortunately, the school has enough Chromebooks and tablets to cover most of the students and nearly all students have internet connections at home, save for one or two. 
"This was my first day to use distance learning to connect with my students during this time of school closures," Martin says. "The challenge will be getting comfortable delivering good, meaningful lessons to the students online. I am glad to at least be meeting with my students and I sense they are happy to have that connection as well." 
Like many teachers across the nation, Martin has not had much experience teaching online and the sudden switch in format has required him to be nimble. "I do feel that I am learning some good ideas and I'm having to adapt and be stretched each day that I am not able to meet face-to-face with the students," he says. "It can be challenging to keep up with the new and quickly changing technologies." 
Technology also offers good learning opportunities as well, he says. "Using new technologies will provide social studies teachers with new avenues for instruction," Martin says. "It is important to provide our students with opportunities that will prepare them for our ever-changing world." 
Thank You for Being in Friend
Teaching in a small community such as the city of Friend, Nebraska, was not what Martin pictured for his life. After all, he grew up attending one of the largest high schools in Nebraska. "Now I find myself teaching in one of the smaller schools in our state," Martin says. "While course offerings may be limited, the opportunities for students to be involved in extra-curricular and other school groups are great. I have really come to enjoy living in this community and teaching at the Friend Public School." 
Martin's philosophy of teaching is that learning is a lifelong process. "It is also important that students develop the skills and understanding that will help prepare them to be good citizens who are able to make positive contributions to the community," he adds. 
For the last eight years, Martin has used the SGAP program in his American Government classes. "I appreciate the timely topics and discussions SGAP generates," he says. "Using SGAP in my classroom can really bring to life the concepts I am teaching and helps the students make important learning connections." 
What Martin hopes his students remember about his class is that he cares for them first and foremost. "I also want each one of my students to know they have the potential to make a positive difference in society and the lives of others," Martin says. "I want them to have an appreciation for our great nation and know that they can have a voice in our government."