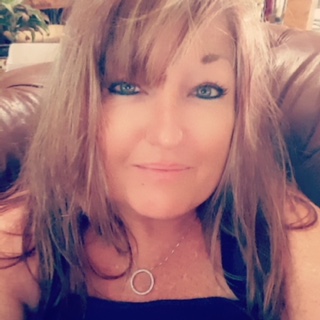 Name:  Stephanie Cooper
Title: Teacher, Social Studies Department Team Leader
School Name: Boyd High School
City, State: Boyd, TX
Subject(s) Taught: U.S. Government, Economics, Sociology, Psychology, and Junior/Senior Seminar
Grade(s) Taught: 10th, 11th and 12th grades
No. of Years Teaching: 10 years
Honors: 2008 James Madison Fellow for the State of Oklahoma; Oklahoma Governor's Commendation; Durant High Teacher of the Year (2005 and 2007); United States Air Force Veteran
In the large state of Texas lies a small town named Boyd, located about 30 miles northwest from the Dallas-Fort Worth metro area, where Stephanie Cooper teaches social studies classes at the town's public high school.
Cooper, who also serves as team leader of the social studies department, says her greatest teaching challenge is bringing to light the importance of social studies in an educational climate where schools prioritize the STEM subjects.
"I think the greatest challenge is that emphasis in schools is placed on state-tested subjects such as math, science and English," Cooper says. "The way our government works is vital knowledge for soon-to-be voting citizens, but I think it takes a back seat to math and science now."
Why Active Citizenry Matters
Cooper says not placing an importance on teaching U.S. Government has far-reaching effects on the fabric of American society. "The effects I see, and have seen for quite some time, are low participation in voting by young people, not knowing how basic federal, state, and local government works, and no appreciation for how our Constitution came to be," she says.
As a military veteran of the United States Air Force, Cooper says her experience serving her country has significantly influenced her teaching. "My experience in the U.S. Air Force has caused me to focus on the subject of U.S. Government and to make sure young people know the sacrifices that have come before them," she says.
Spotlighting Social Studies
To bring to light the importance of social studies, Cooper believes social studies educators must keep finding new ways to educate youth. "Make sure to use opportunities such as Patriot Day, Constitution Day, and Freedom Week to put history and our country in the forefront," she adds.
Cooper has also seen a rise in students' interest in active participation as a result of school shootings such as the one in Parkland, Florida. "Young people are beginning to become more involved, largely because of school policies and dangers they now face in schools," she says. "Students are nearly forced to participate in politics and government because their security and safety are on the line."
"In fact, their future in general depends on how much they know about their government, and how much they participate," Cooper continues. "There is a very real opportunity for young people to make their mark and lead in the way in how the United States government runs."