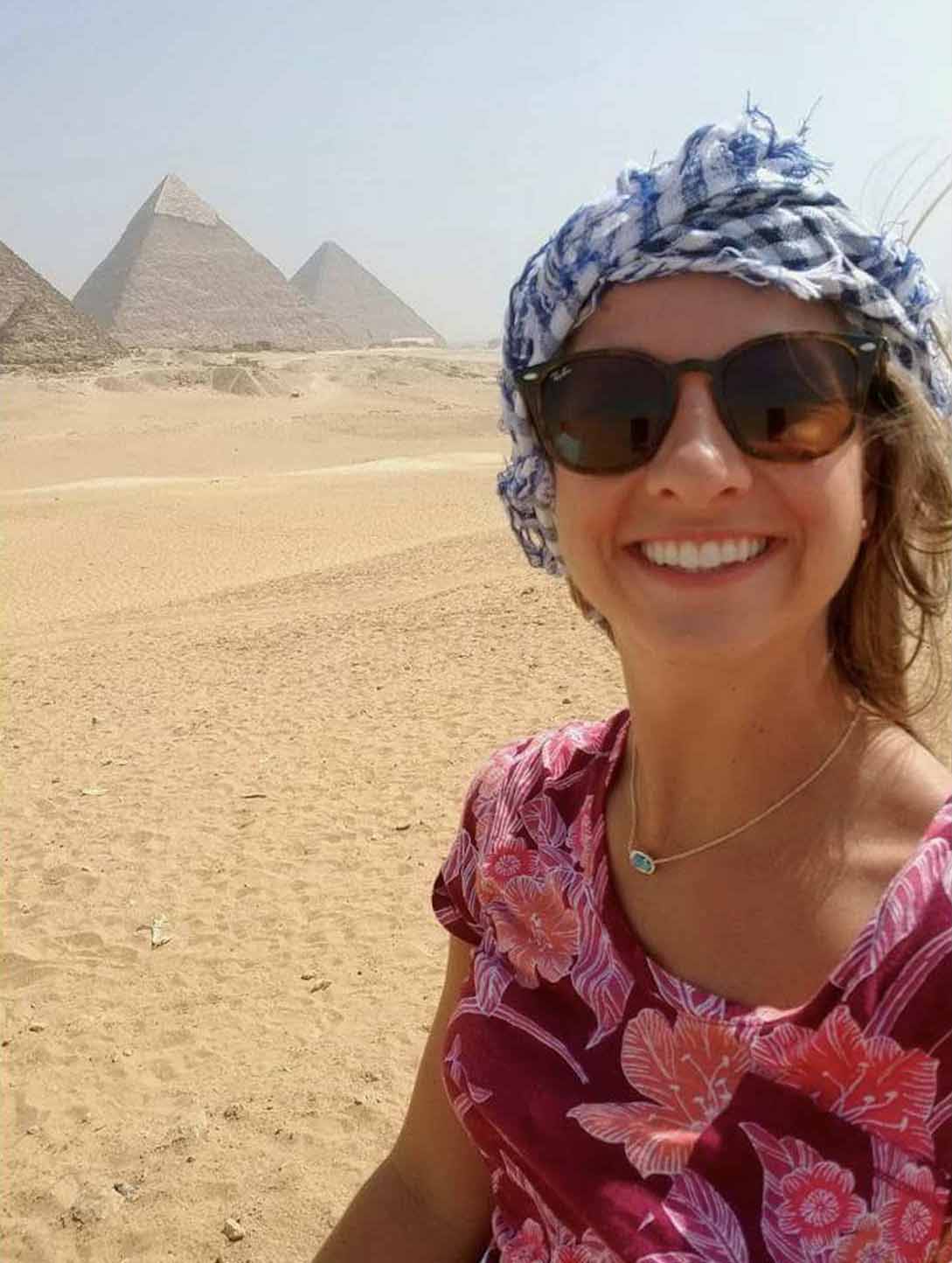 Name: Jill Auten
School Name: Deer Creek High School
City, State: Edmond, OK
Subjects Taught: Government and Personal Finance (presently); World History, Oklahoma History, U.S. History (previously)
Grades Taught: 12th grade (presently); 8th and 9th grades (previously)
No. of Years Teaching: 6.5
Honors: Governor's Volunteer Award 2014; Teacher of the Month May 2017; Teacher of the Year Nominee 2015 and 2017
With a background in teaching history of all kinds – world history, U.S. history and Oklahoma state history – Jill Auten currently teaches Government and Personal Finance to 12th graders at a public high school in Edmond, Oklahoma.
She enjoys educating her students on the practical application of civics. "To encourage civic engagement, I created voter registration packets for my school's seniors to receive on their 18th birthday," Auten says.
Transformative Teaching
Having co-authored research papers on subjects such as the role of instructional design in transformative learning, Auten works to apply those theories in her approach to classroom management and teaching philosophy.
"My goal as an educator is to provide learning in such a manner that students are prepared for life after graduation," Auten says. "I model behaviors I hope they will emulate and teach them skills – manners, respect for the environment, respect for others, civic duty, etc. – that are vital to their long-term success. I believe students will seek to reach the high bar I have set for them as I communicate my belief in their ability to succeed." 
Diversity Doctrine
In her Government class, Auten says she strives to teach diversity – meaning diversity of thought, experiences and expectations, she says. "I purposefully guide dynamic conversations in Government as students hear a variety of differing opinions," Auten adds. "I feel this aids the students in developing critical-thinking skills while also learning to value the concerns of others with differing viewpoints, especially those with vastly different points of view."
While her focus on diversity is apparent in her teaching philosophy, Auten says she is still challenged by fake news stories. "It may be a tired subject, but fake news and other non-empirical material is still prolific today," she says. "I want students to decide for themselves their stance on issues from factual information rather than biased information."
Auten hopes that her students look back on her class as a meaningful learning experience. "I hope my students will remember to be open-minded – withhold snap judgment – and that they will be lifelong learners. I hope that they will revere other cultures, practice civic participation, and be inquisitive about the world they encounter."